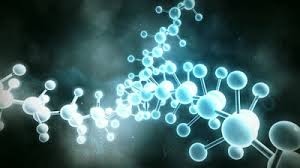 Google CEO Eric Schmidt told the audience at the 2010 Techonomy Conference in Lake Tahoe: "Between the dawn of civilization through 2003, there was just five exabytes of information created. That much information is now created every two days, and the pace is increasing."  Amidst the plethora of information, we hope these articles will help focus and clarify the issues on vaccines safety. 
ALUMINUM TOXICITY
 Vaccine Safety Conference Session 2011 talks by an excellent array of microbiologists in the field of Aluminum Toxicity.
Think Twice – Global Vaccine Institute  – an informative site, jam packed with articles and studies, describing how vaccines are made, their compositions and their dangers.  Neil Z. Miller, the creator of this site, presents detailed articles on all phases of vaccination,  including peer-reviewed studies.    For PDF on Polio Vaccine click here. For Think Twice Articles click here.

Graphing the history of  contagious diseases
Seneff_Stephanie_052516 glycine pdf
Child Health Safety – Did Vaccines improve the health of our children? or were the improvements due to general hygiene and sanitation advancements?
THE VACCINE STORY ,  Brandy Vaughn on Gardavil, Polysorbate 80,  Dr Stefanie Seneff, MIT on Glycophate, Dr Andrew Wakefield and Del Bigtree on MMR.

ANECDOTAL – THE GARDASIL STORY
MERCOLA INTERVIEWS WAKEFIELD  Seminal interview with Dr. Andrew Wakefield, 2010, shortly after the court decision in England.
Dr. Wakefield's Statement of Position to his Colleagues of the Lancet Publication: Before the publication of the Lancet Paper in 1998,  written by a team of twelve colleagues including Dr. Alexander Wakefield, a press conference was called by Professor Arie Zukerman, Dean of the Royal Free Hospital School of Medicine, where the study was conducted.
The Chemistry of Vaccines – video
How Vaccines Work National Institutes of Health
Ingredients of Vaccines – Fact Sheet from the CDC
Merck Fact Sheet on mmr_ii_ppi
Merck Detailed Fact Sheet on MMR II
The Science Behind Vaccine Research and Testing – New York State dept of Health 
Dr. Andrew Wakefield's research on autism and inflammatory bowel disease confirmed by Dr. Arthur Krigsman
Dr Arthur Krigsman –Autism Linked to  Enterocolitis.
Dr. WilliamThompson, senior scientist at CDC reveals omissions in 2004 study
 ***************************************************************************************
VACCINATIONS IN ISRAEL:
Israel and the MMR-Autism Debate  by Deborah Jacobi
*****************************************************************************************